The Crop Over Festival has unfortunately come to an end... yes we too wish we could 'palance' in the street for the rest of the year. Lucky for you, your vacation doesn't have to be over!
Barbados is known for its seamless fusion of both exciting activities and calm, relaxing pursuits to ensure that vacationers get the best of both worlds. So why not stay and experience that? Wind down completely from the constant pump that is Crop Over or continue to expend all that energy and excitement created during the season by having some fun! After all, you still have your Drive-A-Matic car on hand and can travel all around the island.
Check out all the things you should be doing after Barbados' biggest season, Crop Over here!
You've just survived nonstop wukking up, feteing and getting as little sleep as possible and we're sure you could do with a deep-tissue massage. So, why not book one at the relaxing Sugarcane Spa? Take a scenic drive down to the parish of St. Peter where this lovely spa is located and indulge in one of the many massages they have to offer, or one of their other luxurious treatments. Try a body scrub, hydrotherapy bath, facial or manicure as they offer everything!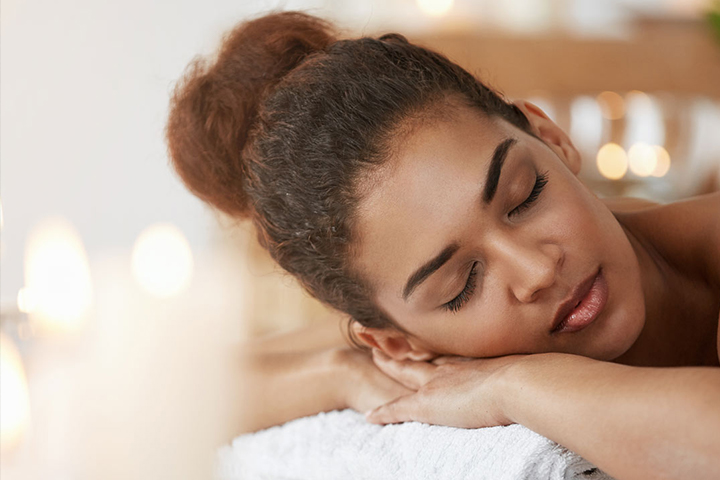 If you're hoping to keep that high energy after Crop Over, book an Island Safari tour! This rugged 4x4 tour will allow you to explore the more obscure parts of Barbados while having the most fun! Fall in love with the knowledgeable and unique guides who showcase their charming and funny personalities as they share short, interesting facts about Barbados and its history. If you're looking for a thrilling activity that's sure to put a smile on your face, this is it!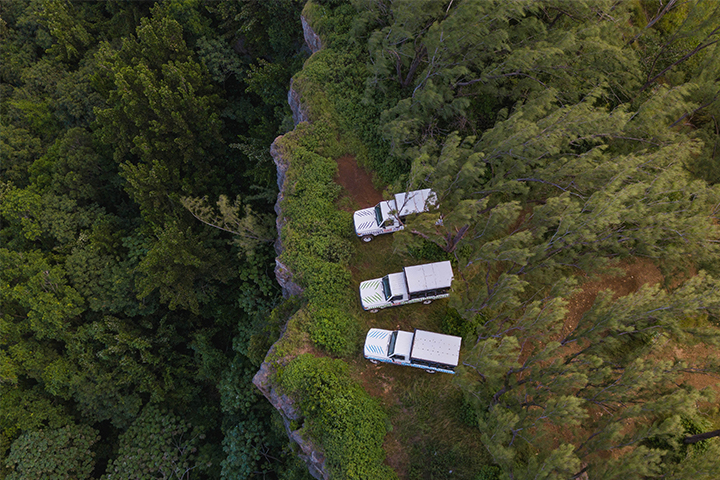 Take a cool drive around the island
The best way to see all the ins and outs and hidden gems of this beautiful little island is by putting your Drive-A-Matic car to use and exploring at your own speed. Check out all the beaches we have that are off the beaten path like Stroud Bay, Conset Bay or Bottom Bay, visit our beautiful and historic parish churches like St. James' and St John's. You can also visit our places of interest like Harrison's Cave, or Flower Forest, to name a few. There's no limit to the fascinating wonders Barbados offers.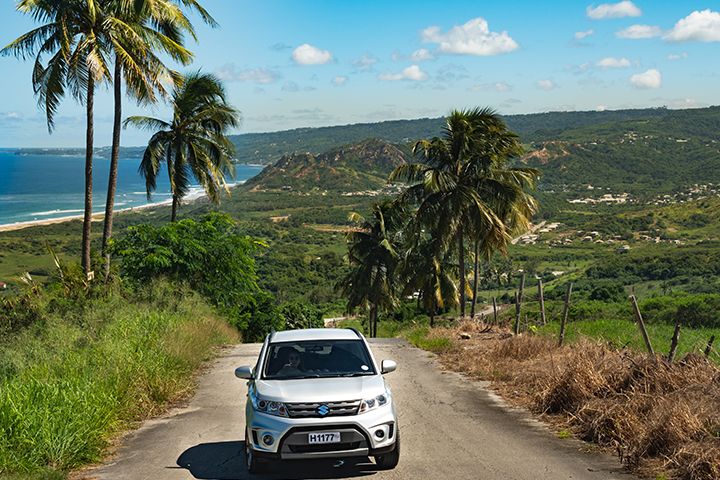 Have a relaxing or interesting beach day or both, your choice.
In Barbados, there are a plethora of beaches to choose from. Whether you're looking to sit on the sand and enjoy a cold beer at the Copacabana Beach Bar or snorkel and explore the beautiful sea life and wrecks below our waters at Carlisle Bay, there's a place for you! With over 110 kilometres of beach, plenty of watersports, a surplus of trees and umbrellas to shade under and crystal clear waters to cool down in, why wouldn't you want to spend a day at the beach?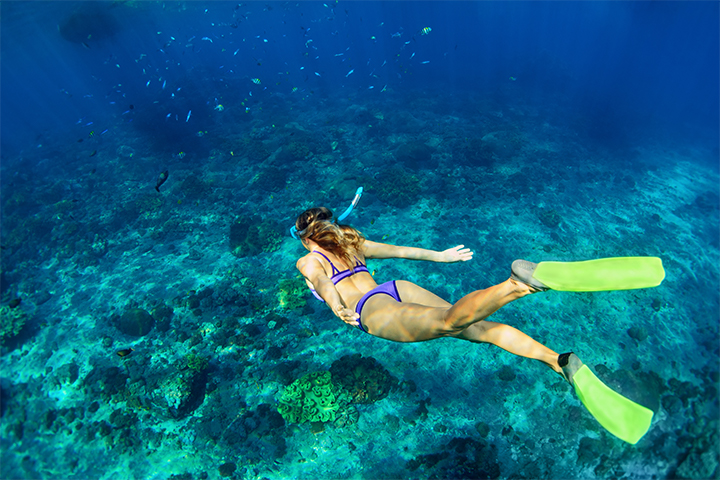 Take in Barbados' history
Included in the abundant places of interest this island has to offer, are interesting historical landmarks which tell the story of past Barbados. Swing by Sunbury Plantation House, built over 300 years ago and admire the original antiques or George Washington House, where the first President of the United States stayed for some while, located in the UNESCO site, Bridgetown and Its Historic Garrison. You may also be interested in one of the many museums like the Barbados Museum and Historical Society, Arlington House which tell of Barbados' maritime past, the Museum of Parliament, Cricket Legends of Barbados, The Exchange Museum and many more.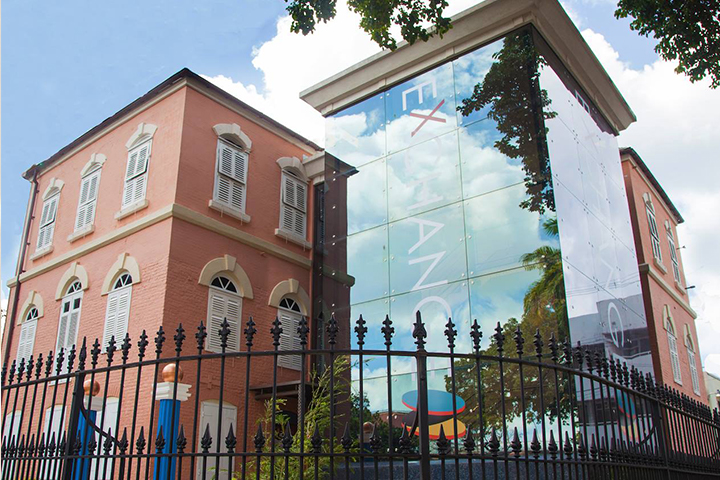 The ultimate way to relax in style is on board a catamaran. Sail across the turquoise blue Caribbean Sea while lounging and sunbathing on the deck, stop for a swim or snorkel among our friendly marine life, then enjoy delicious food and rum punch before making your way back. Check out Jammin' Catamaran if this sounds like the ideal way for you to unwind.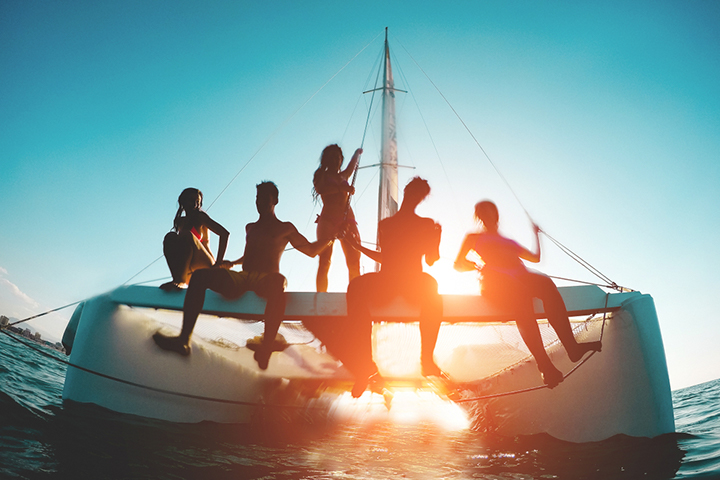 Try the world's first rum!
Believed to be one of the oldest, if not the oldest rum in the world is Mount Gay Rum, created right here in Barbados in 1703. Visit the Mount Gay Visitor Centre for a peek into the history and secrets of this delicious liquor. Take a tour of the factory and take a sip of the expertly crafted rum.