5 Famous Tourist Attractions in Barbados
Harrison's Cave
In the heart of St. Thomas is where you will discover Harrison's Cave, one of Barbados's beautiful wonders. This cave is home to growing stalagmites, stalactites and clear streams of crystal-clear running water that drop from waterfalls to form deep emerald pools. Make sure to stop here because it is one of Barbados's most popular destinations to explore or even have a wedding!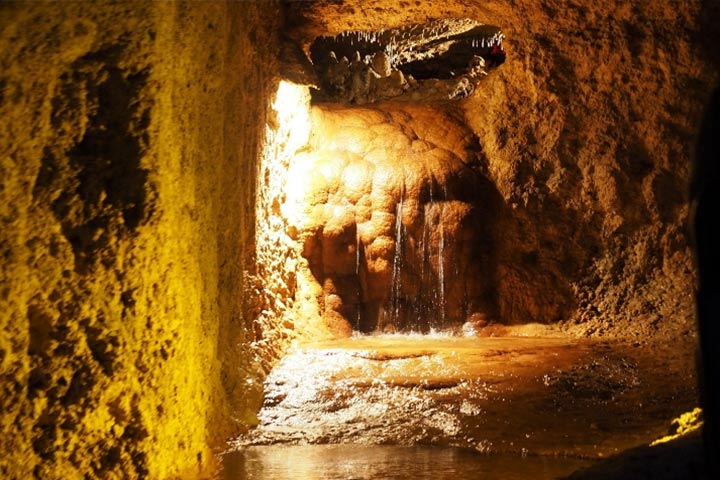 Animal Flower Cave
Move up north and you will find another cave. However, this cave lies beneath the rocks directly parallel to the North Atlantic Ocean. The terrain may be a little rocky and bumpy but the views on rocks are an amazing sight to see. On the left is where you can have lunch and overlook the sea and on the right you will see the voluptuous "Mother Sally". Follow the path and take out your camera because you will definitely need to capture the moment that the water hits the rocks! This is definitely a place you should have on your Barbados bucket list!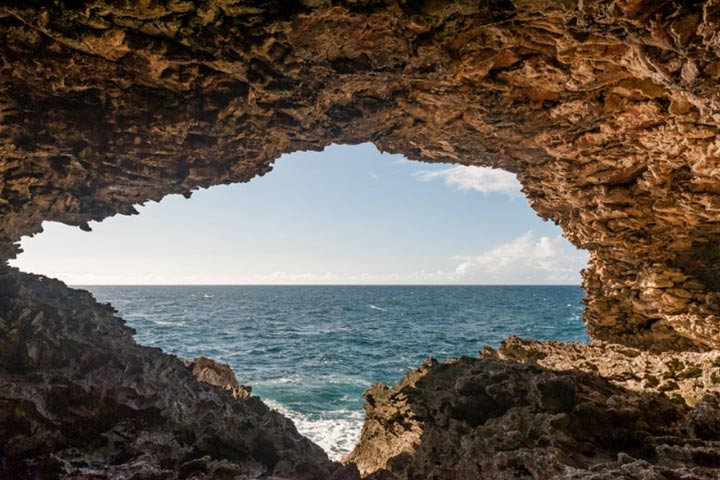 Flower Forest
Not too far from the cave, you will find the Flower Forest. Its' picturesque beauty is an exquisite sight to see along with the panoramic view of the east coast. Take a stroll along the pathways to see the gardens and capture the multitude of palms, colourful shrubs and tropical flowers. After exploring the majestic views, head over to the cafe for a drink, light lunch or tea. Flower Forest is the perfect place for specials events and weddings. Take a trip and see for yourself!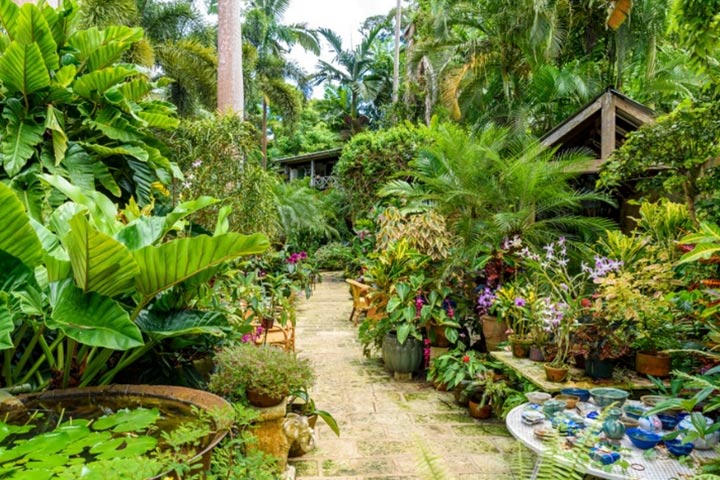 Cherry Tree Hill

Next stop is the incredible view of Cherry Tree Hill. Cherry Tree Hill name originated from the plethora of cherry trees which once existed at this location. About 850 feet above sea level this area gives a great view of the " Scotland District" which is located in the parish of St. Andrew. This is one view you should not miss!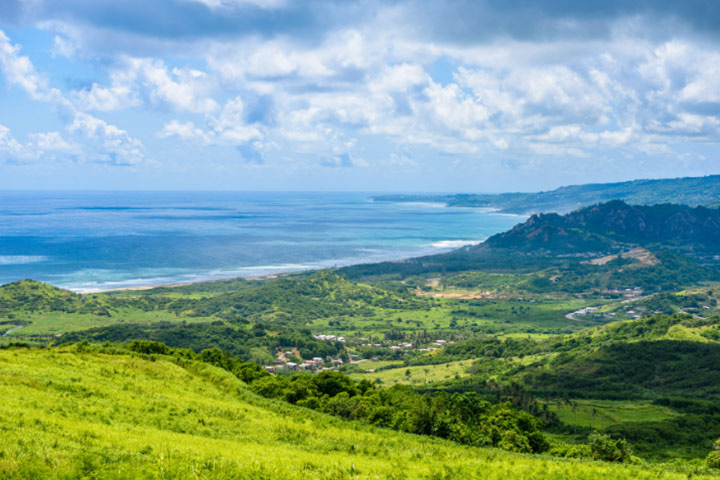 Bathsheba - "Soup Bowl"
This breathtaking beauty resides on the east of the island where tourists and locals alike explore this white foamy beach. It is the perfect place for surfers to practise and enjoy the monstrous waves to show off their skills. As it has been believed this beach's name originated from Bathsheba, King David's wife, who bathed in milk to keep her skin beautiful and soft. Barbados's beach is said to have rich minerals and life which had a similar appearance as Bathsheba's bath in both appearance and health-value. Be cautious, this beach is not for swimming unless you are with someone who knows the beach well.Opposite the beach is a perfect place to have a picnic or go to the local rum shops to have some drinks or local food. Don't let visiting this place escape you while on your trip to the island!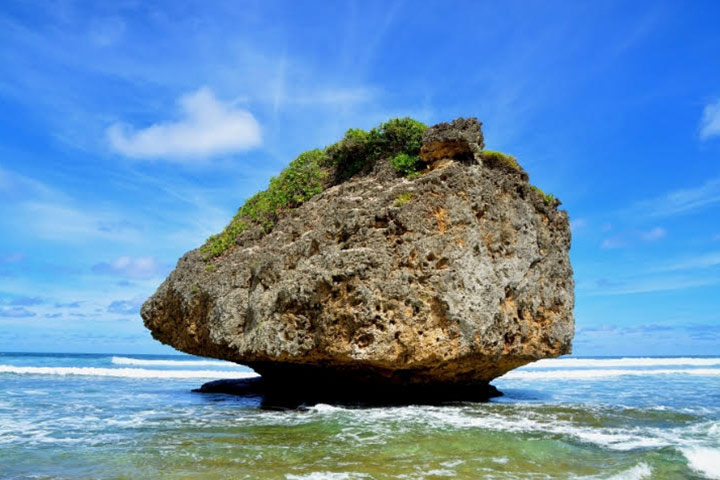 Take any of our rental cars whether it's our surfers choice, that is ,Suzuki Jimny or use the surfboard roof racks if you take another car rental to go surfing at Bathsheba. Maybe take our 8 seaters Suzuki APV for the family. If you do not know where to find these locations, you can easily use our GPS or Maps that each of our Drive a Matic vehicles carry except for the Moke rental. Where ever you go on this little island the possibilities are endless!