St Nicholas Abbey
With a rich history of over 350 years dating back to the mid-seventeenth century, with tales of murder, love and intrigue, St. Nicholas Abbey is a stop for the books. Get sucked into the enthralling story, view the steam mill in action, attend a rum tasting or take a ride around the grounds on the newly installed steam locomotive. Visiting St Nicholas Abbey is a trip you won't regret.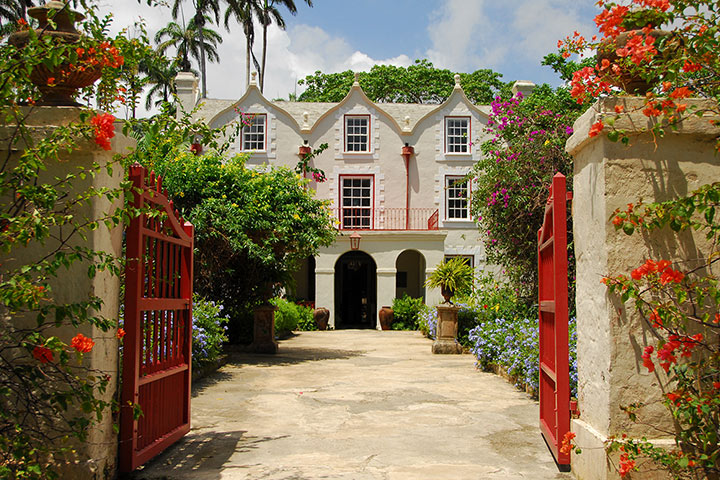 Sam Lord's Castle
Found in the parish of St. Philip, this Georgian mansion was built by the famous plantation owner and notorious buccaneer, Samuel Hall Lord, in 1820. While Sam Lord and his brother received a great inheritance from their parents, legend has it that Sam Lord grew his wealth considerably by being a pirate. It is said that he would hang lanterns in the coconut trees surrounding the property, fooling Captains into thinking it was the port in Bridgetown. They would then wreck their ships on the reefs where Sam Lord would board the ships and steal the riches for himself.
Eventually, the mansion was converted into a luxury hotel which unfortunately burned down in 2010. Currently, Sam Lord's Castle is being reconstructed and is set to be reopened in 2020.
Harrismith
Founded by British Governor Sir Harry Smith in 1849, Harrismith Plantation house sits on top of a cliff in St. Phillip overlooking the secluded Harrismith beach and the Atlantic Ocean. Formerly standing as a stunning hotel, these beautiful ruins now offer a great place for photo shoots and exploration which makes it well worth a visit, but be careful, rumor has it they're haunted.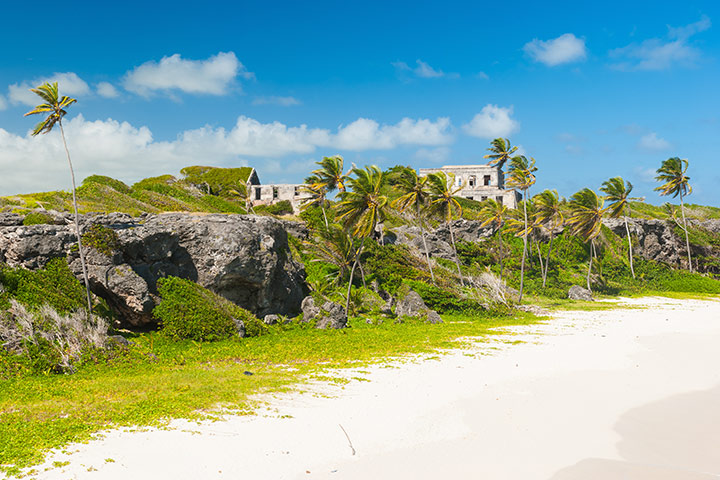 George Washington House
In 1751, a 19-year-old George Washington, who went on to become the first American President, made his only trip outside of the USA, to Barbados. He resided at the formerly known Bush Hill House which then went on to be called George Washington House. Located in the capital, George Washington House is a part of the World Heritage Site "Historic Bridgetown and Its Garrison".
The house was restored by the Barbados National Trust and opened to the public in January 2007. Today, visitors can experience an accurate replica and depiction of what life was like back in the 1700s.
Farley Hill National Park
In 1818, construction began on what became the most impressive mansion in Barbados, Farley Hill House. This grand mansion was owned by Sir Graham Briggs, a wealthy British planter, who often entertained royalty including King George V. Unfortunately, in 1965 the Great House was destroyed by fire but the ruins still stand today and its surrounding areas were opened as a national park where tourists and locals alike can enjoy a peaceful picnic.
Codrington College
This charming Great House was built in 1743 by Christopher Codrington, who at his death, had bequeathed his estate and money to the Society for the Propagation of the Gospel to establish an institution of higher learning. Today Codrington College plays home to the theological college of the Anglican Church in the West Indies. Codrington College holds religious importance and for that reason should be paid a visit, the delightful lily pond and breathtaking views are just a plus.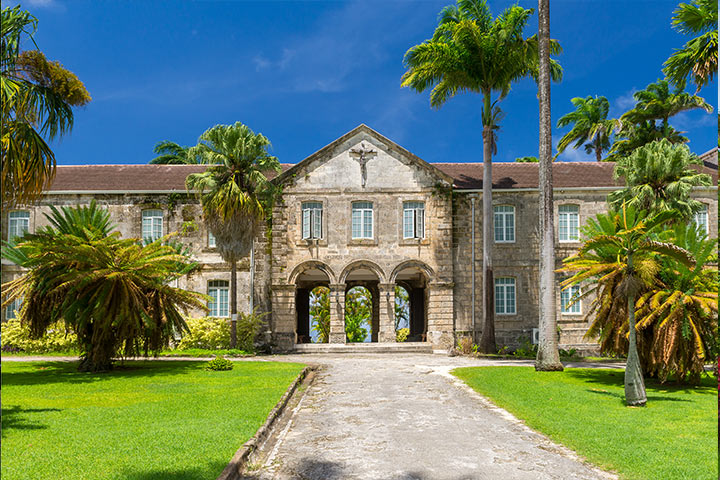 Sunbury Plantation House
Over 300 years old, Sunbury Plantation House is steeped in history. Located in St. Philip, Sunbury is one of the few Great Houses which have been maintained as a period museum. Take a visit and be transported back to the 1600s. Admire the antiques including the 200-year-old mahogany table, carts, carriages and tools in this quaint plantation house.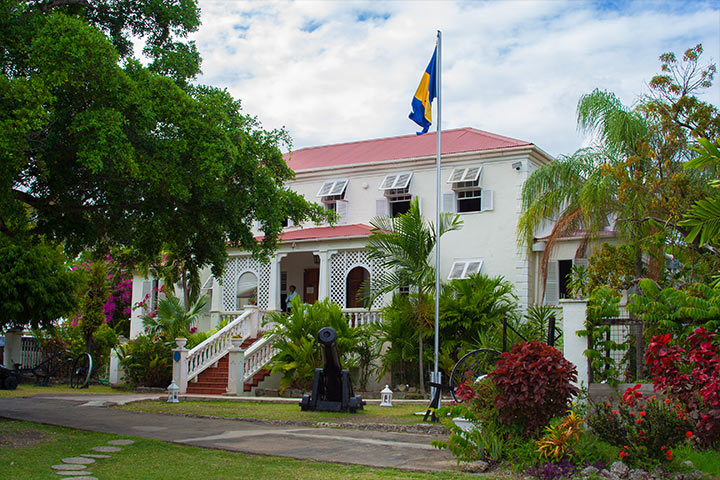 Take a look at any of our range of vehicles while you are here on the island and go on a family road trip to see these historic buildings.